"There's nothing like a mother's love to give us all the strength we need to succeed."

Gateway for Cancer Research Founder and Chairman, Richard J Stephenson, was inspired to establish the organization in 1991 after losing his mother to cancer. His love for her gave him the strength and desire to find a cure for cancer, a disease that affects so many women and families around the world. Mr. Stephenson and Gateway Vice Chair, Dr. Stacie J. Stephenson, are on a mission to shape a world in which a cancer diagnosis is no longer feared.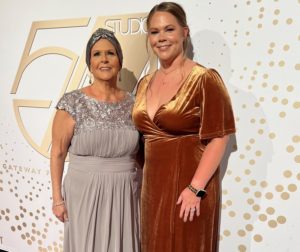 Because of you…

With your generous support, we've been able to give mothers like Beth hope. There is still work to be done to ensure women everywhere experience hope and healing. This Mother's Day, donate to Gateway and give the gift of HOPE!